Ordering of care lotion
Important information concerning cleaning and care
For refreshment of the surface later on, we recommend our specially developed care lotion. After thorough cleaning of the surface, please apply this lotion evenly, all over the surface using the appropriate care cloth. Beginning the work on different occasions should be avoided. Please keep in mind that the level of gloss may change slightly after the treatment.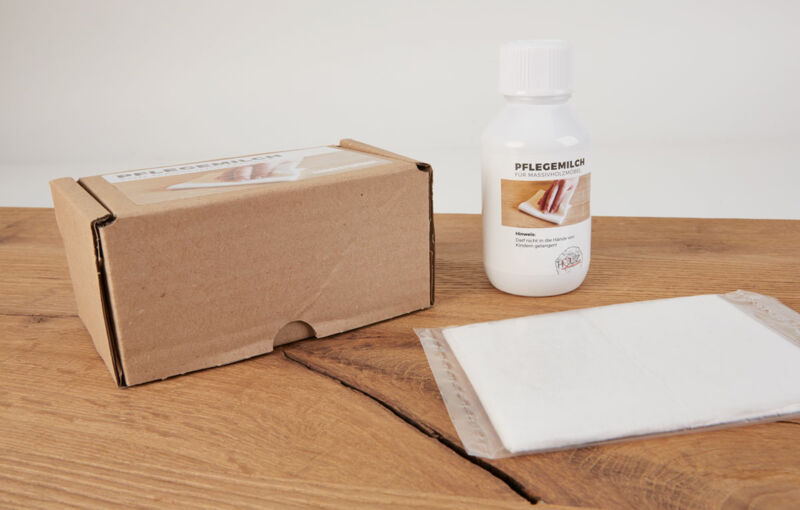 Ordering the care lotion
Please send an e-mail to info@moebel-hartmann.com or send your request by post
Payment conditions:
Payment in advance into our account at Sparkasse Beckum Wadersloh
IBAN DE81 4125 0035 0000 0579 19
BIC: WELADED1BEK
When the money has been received, the goods will be sent out.
Care set:
€40,- incl. VAT and shipping.
Consists of care lotion and care cloth.