Our factory site is a nature conservation area
Climate-neutral production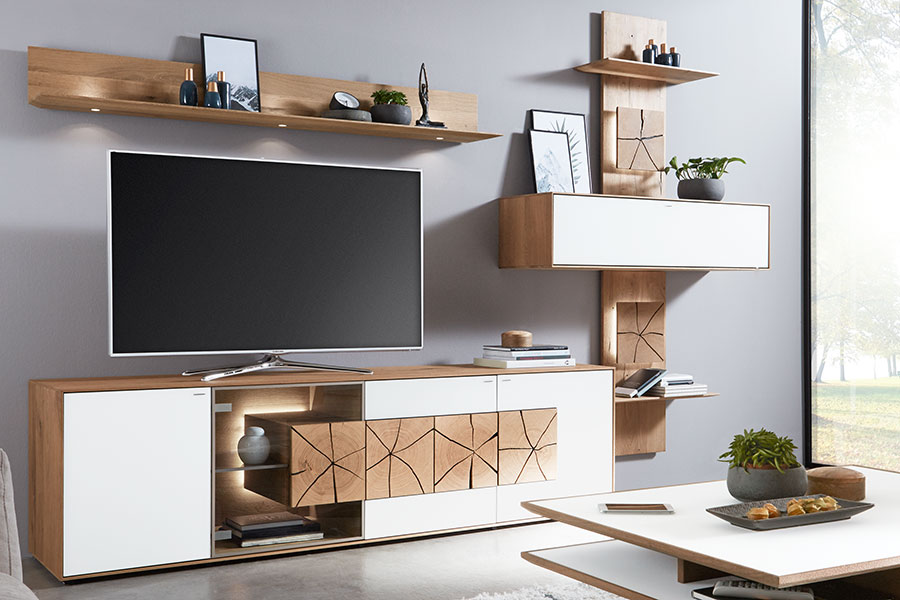 Timeless design
For us, sustainability does not start with production, but as early as in the design of a new collection: unique pieces can only be created by focusing on durability and a timeless design that you want to keep for a lifetime. There is therefore no better source of inspiration for our designers than nature.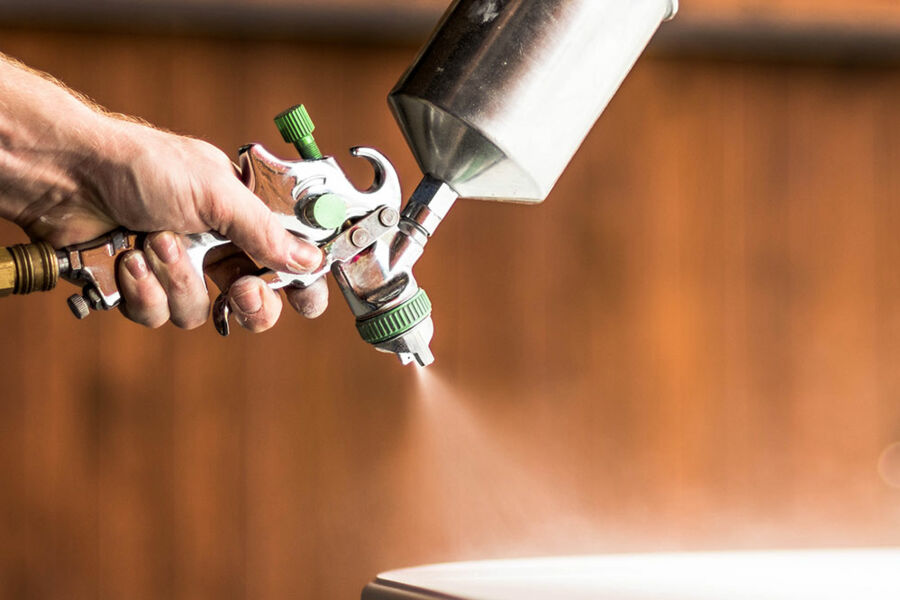 Water-based varnish
We not only protect nature, but also the surfaces of our furniture against external influences and damage. Depending on the type of wood, the wood we use is treated with a multi-layer water-based varnish specially developed by us, then sanded several times and dried with UV light.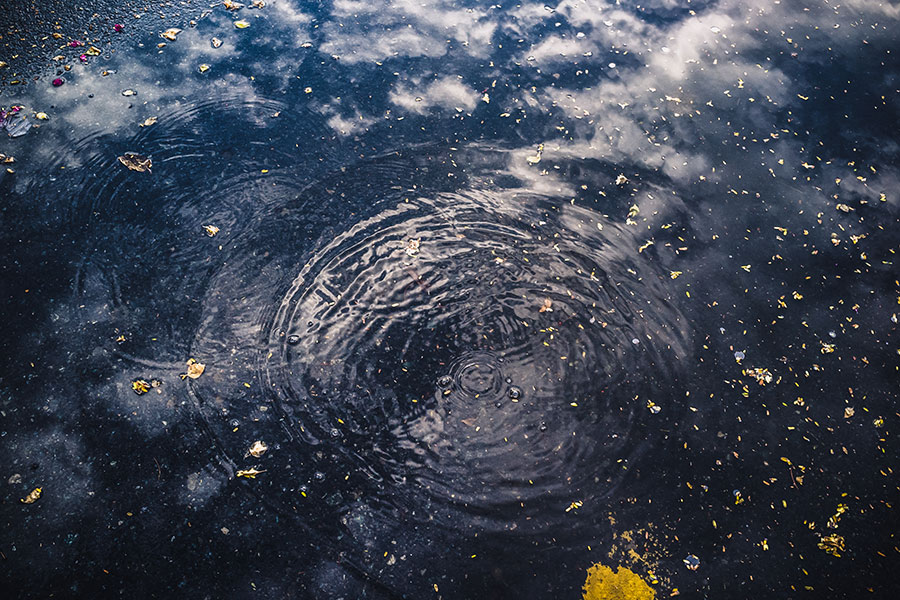 Water treatment
By maintaining a constant humidity of 45%, we avoid deformation or swelling of the wood during storage and machining. We are building a recycling system for sustainable groundwater extraction: rainwater is collected over a large area and returned to the ground via a sprinkler system.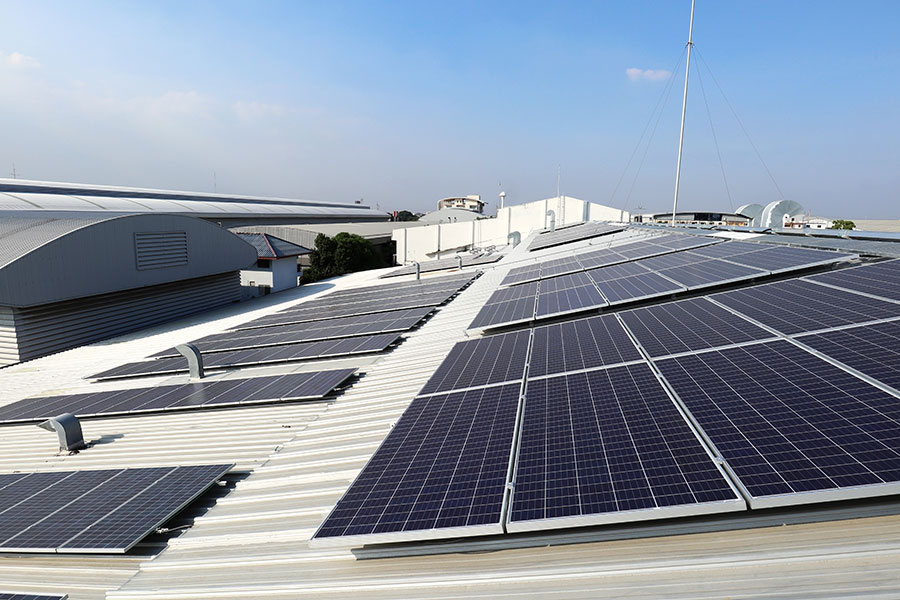 Solar power generation
We put all of our energy into climate-neutral production and also use the sun's energy to do so. The roofs of our production buildings are equipped with 3,800 photovoltaic modules, which generate more than one million KWh of electricity per year. In this way, we avoid more than 700 tons of CO2 every year.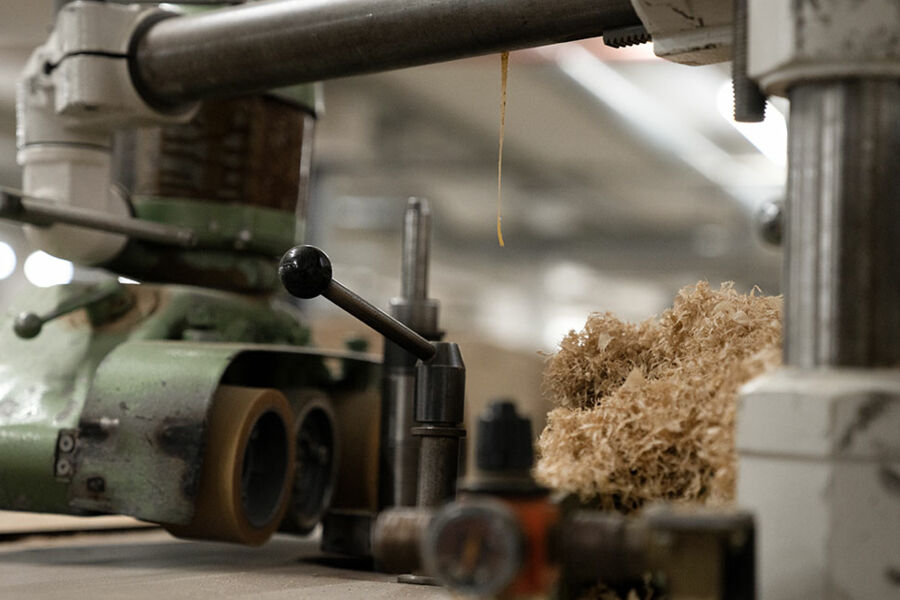 Thermal waste-wood recycling
We avoid larger quantities of wood waste by means of dimensionally accurate calculation and efficient wood cutting. We use the unavoidable wood waste from production as a fuel to heat our production shops. This saves 300,000 litres of heating oil per year and thus avoids around 950 tonnes of CO2.